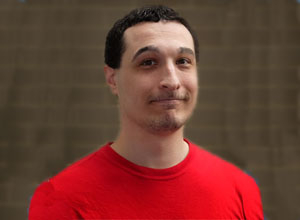 Operations Assistant
703-281-1767 x7000
Tony is a man of many talents.
His resonant voice is the first one you hear when you telephone Unity of Fairfax. His skills include Information Technology such as systems support and website expertise. 
Tony is the key interface to the team that vets classes and events held at Unity of Fairfax. He then posts approved events to both the Church and Rentals calendars. He maintains the Classes & Events page on the church website, one of the most visited pages on the website.
In addition, Tony is our in-house church videographer - he shoots weekly YouTube videos of Rev. Russ, Rev. Ron and others which are featured in the weekly church newsletter ... and Tony publishes two weekly newsletters to church subscribers using the Mailchimp service.
Return to Staff page
updated on March 16, 2022