Stimulate Your Mind and Spirit
Presented By Rev. Russell Heiland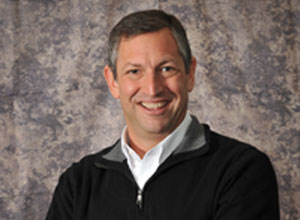 The Metaphysical Group is presented by Rev. Russell Heiland, Rev. Russ Biography
The Metaphysical Group uses Hybrid Meetings
The Metaphysical Group meets on Sunday mornings from 9:30 a.m. to 10:30 a.m. in hybrid fashion (in-person and Zoom). This allows time for socializing before the 11:00 am service.
In-person attendees meet in Classroom #1.  
Zoom attendees join here - 
To be added to the confidential mailing list, please send your contact information and how you found out about the Metaphysical Group to: Metaphysical@UnityOfFairfax.org.
We look forward to your participation!
---
Schedule
---
Want to have fun with metaphysics, Taoism, and a cuddly bear?  
Join the Unity of Fairfax Metaphysical Group for our study of The Tao of Pooh!  In this 8-week study, we will learn about Taoism and its connections to Unity through the lovable stories of Winnie the Pooh and his friends.  In his classic book The Tao of Pooh, Benjamin Hoff highlights Taoist teachings as expressed in the Pooh stories. As an added plus, we'll weave in tie-ins to Unity teachings, too.
There is a tremendous amount of material we could cover; however, we're going to be in the flow each week and enjoy the process of discovery.
Each week we will draw our inspiration from the chapters in sequence, so be sure to start reading the text (which is available for purchase at the Unity of Fairfax bookstore).  You may also want to read the Tao Te Ching, the foundational Taoist text.  Many versions are available online for free.
Here's the line up for our series:
June 4: Forward and the How of Pooh
June 11: The Tao of Who?
June 18: Spelling Tuesday
June 25: Cottleston Pie
July 2: The Pooh Way
July 9 & 16: NO CLASS
July 23: Busy Backson
July 30: That Sort of Bear\
August 6: Nowhere and Nothing. The Now of Pooh, Backward
---
We are always seeking to find qualified presenters. Please let us know if there is somebody you would like to see or a topic that interests you
---
Contact
If you have any questions, concerns, suggestions, or just want more information, please contact Rev. Russell Heiland at Metaphysical@UnityOfFairfax.org.
Please donate to Unity of Fairfax as "thanks" for our metaphysical programs.
We appreciate your attendance and support.
While Unity encourages spiritual exploration, the views shared by presenters and/or in these presentations may not represent the teachings of the Unity movement.
This program is offered in loving memory of the late Aboul Mansuri.
Last updated on June 1, 2023