Stimulate Your Mind and Spirit
Presented By Rev. Russell Heiland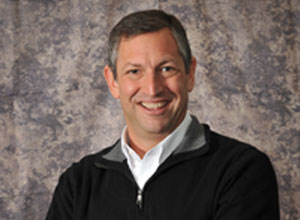 The Metaphysical Group is presented by Rev. Russell Heiland, Rev. Russ Biography
The Metaphysical Group uses Hybrid Meetings
The Metaphysical Group meets on Sunday mornings from 9:30 a.m. to 10:30 a.m. in hybrid fashion (in-person and Zoom). This allows time for socializing before the 11:00 am service.
In-person attendees meet in Classroom #1.  
Zoom attendees join here - 
To be added to the confidential mailing list, please send your contact information and how you found out about the Metaphysical Group to: Metaphysical@UnityOfFairfax.org.
We look forward to your participation!
---
Schedule
---
Ethics, moral principles that guide one's behavior, is an important topic for study for individuals on the spiritual path.  Are there hard and fast rules that determine what is right and wrong?  Or could it be that the determination of right and wrong changes depending on the situation?
For three Sundays in September, the Metaphysical Group will explore ethics using stories from the life of the patriarch Abraham and his family as found in the Book of Genesis.  Hold on to your hats, these will not be simple conversations!  To get the most out of the discussions, please read the selections designated for each of the three meetings.
Inspiration for this series is the book The Genesis of Ethics by Burton L. Visotzky.
September 10 – "The Call of Abraham," Genesis 12:1-20
September 17 – "Hagar and Ishmael," Genesis 16:1-16
September 24 – "Bargaining," Genesis 18:1-33
---
Unity Awakening 2023: Big Magic
This year marks the 10th anniversary of the annual Unity Awakening series of Sunday talks and small groups, with the source material being Big Magic: Creative Living Beyond Fear, by Elizabeth Gilbert (author of Eat, Pray, Love). Download the Big Magic Workbook: click HERE.
The six key ideas presented in the book guide participants in accessing and harnessing the power of inspiration in their lives to overcome fear of...well, anything!  This fun, yet deep and empowering study promises to have lasting and meaningful impacts for everyone.
Rev. Russell will facilitate the Sunday section, and will be joined by Amy Conley, Director of Music and Arts, for the Wednesday and Thursday sections.
Books are available for purchase in the Unity of Fairfax bookstore. There is no fee to participate, though love offerings are encouraged.
October 1: Courage
October 8: Enchantment
October 15: Permission
October 22: Persistence
October 29: Trust
November 5:  Divinity
---
Contact
If you have any questions, concerns, suggestions, or just want more information, please contact Rev. Russell Heiland at Metaphysical@UnityOfFairfax.org.
Please donate to Unity of Fairfax as "thanks" for our metaphysical programs.
We appreciate your attendance and support.
While Unity encourages spiritual exploration, the views shared by presenters and/or in these presentations may not represent the teachings of the Unity movement.
This program is offered in loving memory of the late Aboul Mansuri.
Last updated on September 18, 2023