Putting Feet to Our Prayers
Unity of Fairfax's outreach ministry, known as the  Community Service Team, provides opportunities to contribute to the well-being of others, locally and globally, through generosity, service and understanding.
We welcome new projects, volunteers and ideas on how to better serve the world around us
To get more information about our current projects or to get on our email list, please contact us or come to our next meeting.
Our Work
Current Projects are time-sensitive and offer opportunities for you to help out today
Non-Profit of the Month offers volunteer opportunities for you to consider as an individual
Annual Projects are run by our team and done as a congregation in partnership with other non-profits

Example of Our Work - Unity of Fairfax in a six minute video talks to homeless individuals in Fairfax County to better understand their needs and how we can help . Video Link
---
Non-Profit of the Month
---
Angel Tree
In Partnership with FACETS
Make a child's holiday brighter!
Pick a tag from the Angel Tree in the Atrium with a child's name, and you will receive their wish list. A sampling of the gifts are listed below.
Have fun shopping, and return the UNWRAPPED gift to Unity of Fairfax by 11 a.m. on Sunday, December 17th.
You can also make a gift card or monetary gift payable to FACETS.
If you have any questions or would like to volunteer, please contact: communityservice@unityoffairfax.org
Sample Gifts:
Kids
Games
Puzzles
Sports gear
Jewelry
Makeup
Arts/Craft supplies
Science kits
Action figures
Legos™
Dolls (ethnically diverse)
Remote control cars/helicopters
Teens
Gift cards
Spa items
Makeup
Wallets
Headphones
Earbuds
Phone Accessories

(e.g., charging station, phone stand, etc.)

Jewelry
Sports gear
Video games
Art sets
Annual Projects
Food for Others
Food for Others is a food pantry in the Merrifield area that supports over 3,000 families each week. At Thanksgiving, Unity of Fairfax helps them by collecting food, cash and gift cards that are used in the Meals on Wheels program, as well as to support area families with their Thanksgiving meal.
In 2021, Unity of Fairfax provided $275 in grocery gift cards, $140 in cash, and over 100 pounds of food to Food for Others and Meals on Wheels' Thanksgiving program.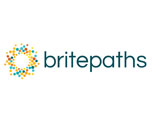 Food Bridge Program
Even in one of the most prosperous counties in the United States, hunger is a persistent and growing reality for many people. In Fairfax County, nearly 70,000 people do not know where their next meal is coming from.
Britepaths' Food Assistance Programs provide emergency and short-term food assistance to Fairfax county area residents who are struggling to make ends meet- helping them bridge the gap until they can recover from a crisis.  Each summer, Unity of Fairfax collects donations for Britepaths to use to purchase grocery gift cards at a discounted rate.
Hypothermia Prevention Program
The Hypothermia Prevention Program, sponsored by Cornerstones and FACETS, is a program that provides a drop-in shelter and meals for homeless adults in Fairfax County from December to March each year. The program relies on church partners for support.  In 2022, Unity of Fairfax provided dinner for approximately 60 individuals, including FACETS staff, in partnership with the Unitarian Universalist Congregation of Fairfax.
 
"No-Contact" Food Drive To Help Restock Local Food Pantries
In partnership with "A Simple Gesture" our church community periodically holds food drives to collect urgently needed non-perishable grocery items. In December 2020, our collections benefitted the South Lakes High School Food Pantry, and the LINK Against Hunger Food Pantry.
If you'd be interested in assisting the organization on a more regular basis, you can individually volunteer with them and get more information here.
Here's a video from our December 2020 event:
Holiday Program (including Angel Tree)
Britepath's Holiday Program helps those in need in the Fairfax County area with food for the holidays and gifts for their children. The congregation has the opportunity to sponsor families by providing children gifts and food for their families at Thanksgiving and Christmas.
Lamb Center Supply Collection
The Lamb Center is a daytime drop‐in homeless shelter for individuals who are homeless in Fairfax, Virginia. They provide breakfast, lunch, showers, laundry service, Bible studies, employment opportunities, housing and job counseling, AA meetings, a nurse practitioner clinic, a dental clinic, and much more. Their emphasis is on providing a community of fellowship, support, empowerment, and learning together. Once a year, we collect non-perishable goods, toiletries, and supplies for the center's operations.
You are welcome to help them at anytime; our dedicated month as a congregation is typically April.  Financial donations are also accepted.
Lamb Center Bag Lunch Drive
To help address food insecurity in our area, area churches and groups take on the task of providing bag lunches for the clients at the Lamb Center, a day shelter for homeless people near Fairfax Circle.
This is typically just a one-day effort.  
Unity of Fairfax provided 131 lunches for just one day in November 2020!
Food Packing Event
In Northern Virginia, one in six children is at risk of or experiencing hunger and one in five children in public school is eligible for free or reduced-price meals.  But what do these same children have available to eat on weekends?  The Assistance League of Northern Virginia has been running a Weekend Food for Kids Program since 2010 to help provide supplemental food for children over the weekend when school meals are not available.
Volunteers are needed one weekday a month for 2 hours (while school is in session) to help pack food. This project requires no talent or treasure...just time!  We are supplementing a large team of people that do this once a month in Herndon for the Assistance League.
 
The Community Service Team is nothing without its reliance on volunteers to carry out it's mission:
Volunteers inspire and engage Unity of Fairfax in connection with our community through generosity, service and understanding.
 
When people are financially invested, they want a return. When people are emotionally invested, they want to contribute - Simon Sinek
Last updated on November 30 , 2023