Mission
To inspire Unity of Fairfax to participate in activities promoting social justice, equality, and respect for all through education and action.
Vision
A committed community living our Unity Principles through engagement in social action.
Meetings
The Social Justice Team meetings are held on the second Sunday of the month at 12:30pm.  The meetings are held in person as well as via Zoom.
Contact Us
Contact the team at socialjustice@unityoffairfax.org.
Events and Projects
Current events and projects appear on the Classes & Events page. Examples of events and projects are: promoting voting rights, presenting and participating in classes, discussions, and showing films on racial awareness and fairness, and providing open discussions on the currents challenges for women and the LBGT community.
---
Recent Projects
---
Affordable Housing and Immigration Advocacy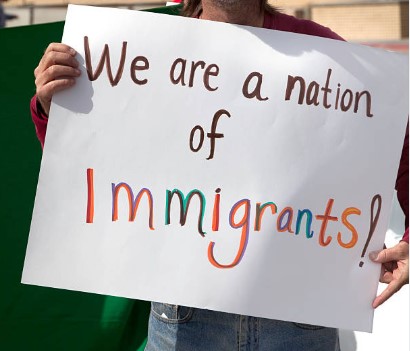 Team members attend meetings and conferences with local organizations including:
Congregation Action Network
NAACP
National Low-Income Housing Coalition
Virginia Housing Alliance
The Virginia Coalition of Latino Organizations
Virginia Poverty Law Center
Virginia Interfaith Center
and others.
Advocacy work in Fairfax County and Virginia:
Immigrant Rights
Working for these accomplishments in the Virginia General Assembly in 2020:
In-state tuition rates are now available for immigrants
Access to driver's privilege cards
Legislation addressing wage theft, a chronic problem for immigrant workers
Priorities immigrant rights organizations would like address in the Virginia General Assembly January 2021 session:
Legislation guaranteeing paid sick days for all employees, which is supported by 83% of VA residents.
Legislation requiring that farm workers be paid the minimum wage and receive heat stress protections.
Improving the burdensome application process for driver's privilege cards and address privacy concerns regarding Immigration and Custom Enforcement's access to the DMV database
Affordable Housing
Current issues:
Research residential property assessments to determine whether there is any discrimination in the property tax assessment process in Fairfax Co.
Support direct assistance from the state of Virginia for people facing eviction or foreclosure
Prevent the eviction of millions (up to 34 million or more nationally) and many millions more facing foreclosure once the Center for Disease Control  moratorium expires on Jan. 1 and providing financial assistance to the many millions who no longer receive unemployment benefits and other forms of assistance
Support increased funding for affordable housing at the state level and in Fairfax Co.