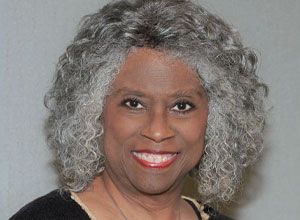 Secretary
Rev. Sherrie Quander received her ministerial credential from Centers for Spiritual Living in October 2003 and was ordained in March of 2009.  She spent the first five years of her ministerial career as a Staff Minister at the Granada Hills Center for Spiritual Living in Granada Hills, California, where she was a member for twelve years.  In April of 2008 Rev. Sherrie accepted a position as Assistant Minister and in 2010 she became the Senior Minister at Center for Spiritual Living-Mobile in Mobile, Alabama where she served for more than seven years. 
In addition to her ministerial profession, Rev. Sherrie spent thirty plus years in the entertainment business in Los Angeles, California, as a corporate human resource director and consultant, sit-com producer, actress and singer.  She currently owns The Indelible Grace Company where she provides human resource consulting, leadership training, partnership/team building training, communication skill training, career/life coaching, and various employee enrichment workshops to businesses and non-profit organizations of all sizes.
Rev. Sherrie currently receives her spiritual enrichment and contributes her experience to Unity of Fairfax church center in Oakton, Virginia.  She is a Prayer Chaplain, facilitates the Social Justice team, is a member of the "Thought for the Day" team, participates on the Sunday morning Platform Assistant team, and sings in the choir.
Rev. Sherrie has the honor of being a member of the oldest African American family on record in the United States and currently resides in Alexandria, Virginia.
The Board Information page.
Return to Board of Trustees page.
updated on January 12, 2023