Target Audience
Healing TouchTM is a nursing based continuing education program for registered nurses, physicians, body therapists, counselors, psycho-therapists, other health professionals, and individuals desiring an in-depth understanding and practice of healing work using energy based concepts.
Healing Touch ProgramTM Description
A course of study toward a certificate of completion in Healing TouchTM which incorporates a variety of basic to advanced healing modalities. The program is sequenced in 6 levels allowing participants to move from beginner to advanced practitioner, expert and instructor. Certification as a Healing Touch Practitioner and Instructor is available on application following completion of course work and additional requirements.  
Level 1 Description
Level 1 begins with 16-18 continuing education contact hours of instruction, allowing persons with varying
backgrounds to enter, acknowledge their previous learning, and to further develop concepts and skills in
energy-based therapy. A strong commitment to personal growth is required.
The participant will learn how to:
Describe the human energy system relationship to physical, emotional, mental and spiritual health.

Discuss energy principles basic to HT

Assess the energy field and energy centers.

Identify a basic Healing Touch sequence.

Demonstrate specific intervention techniques used in Healing Touch


Discuss applications of Healing Touch in personal and professional practice.
Level 1 Course Content:
Energy system concepts related to health

Basics of energy system, energy field and energy centers

Location and function of chakras

Assessment of the energy field and energy centers

Meditation for centering and maintaining energetic flow.

Principles and practice of Healing Touch

Selected intervention techniques: Basic Healing Touch Sequence, Magnetic Passes, Magnetic

Clearing, Chakra Connection (1 on 1, 2 on 1, self), Headache Techniques (Tension, migraine, sinus),

Ultra Sound, Laser, Chakra Spread, Scudder (Optional), Mind Clearing (Optional)


Principles of self-healing
Continuing Education Contact Hours – 16
Workshop Information:
Schedule:
| | |
| --- | --- |
| Friday, May 23, 2014 | 7:00 - 10:00 PM |
| Saturday, May 24, 2014 | 8:30 AM - 6:30 PM |
| Sunday, May 25, 2014 | 2:00 - 6:00 PM |
Location: Unity of Fairfax, 2854 Hunter Mill Road, Oakton, (Fairfax), Virginia, 22124
Cost: (Notebooks included in pricing)
Regular Tuition - $340.

HTPA or AHNA Member Tuition - $320

Full time student (ID required) - $255


Repeat - $255
Register and purchase tickets online -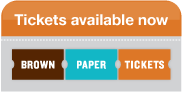 Instructor:
Maureen H McCracken, PMHCNS, BC
Healing TouchTM Certified Practitioner/Instructor. Maureen studied with Janet Mentgen, Founder of Healing TouchTM for all the original classes. She teaches: Levels 1-5. She has been teaching since 1994 and has
been a guest on TV, radio and national conferences. She is a psychiatric-mental health clinical nurse specialist, board certified. Maureen is happily married to Hiroshi Uyama and mother of Brian McCracken, spoken word poet residing in Olympia, WA. She is a member of Unity of Fairfax since 2002, choir and chamber ensemble. She has private practice in Herndon, VA.
updated April 18, 2014